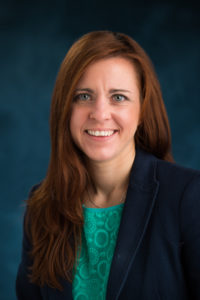 Email: tmhart@umich.edu
Telephone: (734) 763-0614
Fax: (734) 998-9630
(Download vCard)
Administrative Assistant:  Emily Martin
Telephone:  (734) 615-0358
Email:  emimarti@umich.edu
Address:
1600 Huron Parkway, 2nd Floor
Ann Arbor, Michigan 48109-2590
Primary Practice Areas
Patents
Technology Transfer
Research
Tara joined the Office of the Vice President and General Counsel in 2012. Her practice at the University of Michigan focuses on patent, technology transfer, and research legal issues, including:
counseling on intellectual property and licensing matters;
negotiating agreements on behalf of UM relating to intellectual property and research;
transactions and counseling related to UM's receipt of equity as part of licensing transactions;
addressing and litigating intellectual property and research disputes;
counseling and managing patent prosecution relating to UM research; and
policy and administrative projects relating to technology transfer.
Prior to joining the University, Tara was an in-house patent attorney for Whirlpool Corporation and an associate at a Detroit area intellectual property boutique firm. She has experience in domestic and foreign patent prosecution and management, IP and commercial transactions, and other IP related issues.
Tara earned her B.S. in mechanical engineering from Oakland University and her law degree from the Wayne State University where she was an associate editor of the Law Journal in Society and a member of the Wayne Intellectual Property Student Association. She also worked as an engineer for General Motors while attending law school in the evening.