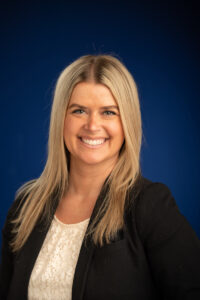 Email: ashweb@med.umich.edu
Telephone: (734) 754-4555
Fax: (734) 647-2781
Address:
300 North Ingalls Building, Room 3B04
Ann Arbor, Michigan 48109-5476
Supports:
Kara Morgenstern
Kate Flewelling
Katherine Miler Schilling
Tracy Lowdon
Ashley joined the University of Michigan Office of the Vice President and General Counsel in January 2022.  She is the Executive Assistant to Kara Morgenstern.
Ashley graduated from Central Michigan University with a degree in Political Science.  She previously worked as the Executive Assistant to the EVP of Public Policy and General Counsel at General Motors and to the CEO of Rocket Mortgage.
She is an avid University of Michigan football and basketball fan and in her spare time enjoys playing, coaching and watching sports as well as spending time with her young nieces and nephews.